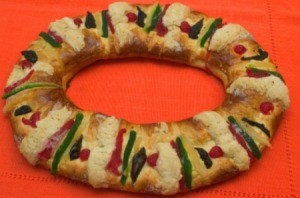 Making Epiphany puppets and Nativity creche is fun and easy!
Many cultures still celebrate the end of Christmas as occurring on January 6, when Epiphany or the arrival of the three wise men is celebrated.
In Mexico, for example, Epiphany is still a big deal and gifts are exchanged on this day, the last of the 12 days of Christmas.
A fun and easy way to help kids learn about Epiphany is to let them create Epiphany puppets and a Nativity creche.
To make Epiphany puppets, print out the "The Christmas Story Advent Coloring Book" templates at http://www.dltk-bible.com/advent/index.htm. Then have the kids color and cut them out, and tape or paste them onto toilet paper cores.
To make a creche, slice a cardboard box so its front side falls open and two of its other sides can be pushed open, like wings on a stage. Then have kids draw scenery, such as a village scene or mountains and sky and clouds and stars and tape their drawings up along the backsides of the creche. Finally have the kids place their puppets in the creche and act out if they wish the Nativity scene and the Epiphany.
See photos of children enjoying this fun activity at http://picasaweb.google.com/dariadster/EpiphanyPuppetsForKids
Source: The puppet templates come from a website called "The Christmas Story Advent Coloring Book" at www.dltk-bible.com
By Daria from San Diego, CA