Featured
Videos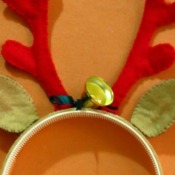 Christmas Reindeer HeadbandMake these adorable Christmas headbands for a festive air to any holiday party. Learn how to make them in this short video.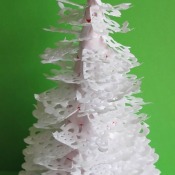 Paper Doily Christmas TreeLacy paper doilies are glued in layers to create this delicate snowy tree. Learn how to make it in this short video.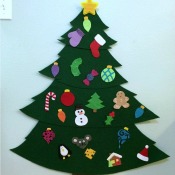 Felt Christmas Tree With OrnamentsA felt Christmas tree is a cute decoration and perfect for the little ones in your life. Learn how to make your own in this step by step video.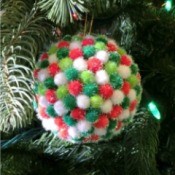 Making a Pom Pom Christmas OrnamentThis video shows you the simple steps to making a Christmas ornament with pom poms.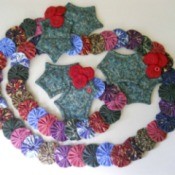 Yo Yo Christmas GarlandThis video leads you though the steps to making a yo yo garland.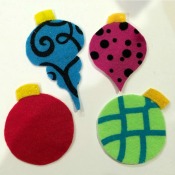 Felt Antique Christmas BaublesLet your kids decorate their own felt Christmas tree with these cute antique inspired felt baubles. Learn how to make them in this short video.


Recent
Questions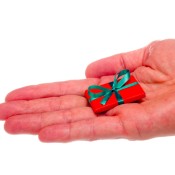 Brainstorm: What have been your most memorable Christmas gifts?Tell us what your most memorable Christmas gifts have been. Is there something you have gotten that didn't cost much but made an impact?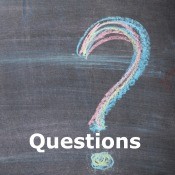 Vacuum Plugged into Outlet with Christmas Tree Blew Lights?I plugged my vacuum into my pre-lit Christmas tree outlet and every last light bulb on my tree is blown. Is there anything I can do?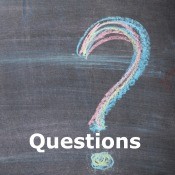 LED Lights on Christmas Tree Not Working?I have a four year old pre lit Christmas tree. In the top section (3rd) some of the lights are not working, while others do. I followed the cord from the plug and they seem to split off with one side working the other not. I also did a current check and there is power running through the side with the non functioning lights.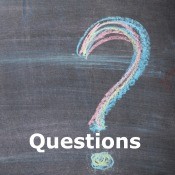 Light Settings on Christmas Trees?I've just purchased a Homebase prelit Christmas tree. There are 8 light settings but I can't find a way of choosing one of them. It keeps going through the cycle of all 8. Help!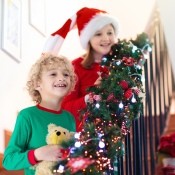 Brainstorm: Santa Tips for ParentsSanta is a tradition for many families around the world but keeping the Christmas magic alive can be tricky for busy parents, especially as your children get older, and more suspicious. Share your tips for Christmas Eve, stocking stuffers and all things Santa.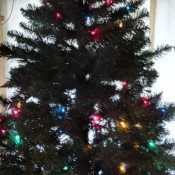 Half Section of Pre-lit Tree Lights Out?The bottom part of the top piece of my pre-lit tree went out. These lights are wired in parallel, so if one goes out, the others stay lit. The whole top section is on the same strand and I've checked every single bulb in the bottom part that is out and they are all securely in the socket. I've even checked the fuses, although the top of the strand is still lit. If I remove one bulb, the whole strand goes out. If I replace a bulb in the section that is out with one I've already tested, the section still stays dark. It doesn't make sense. I don't know what else to do. Any suggestions?


Browse
Published by ThriftyFun.
© 1997-2021 by Cumuli, Inc. All Rights Reserved.
https://www.myfrugalchristmas.com/