Featured
Videos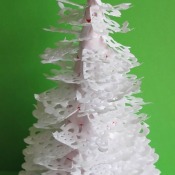 Paper Doily Christmas TreeLacy paper doilies are glued in layers to create this delicate snowy tree. Learn how to make it in this short video.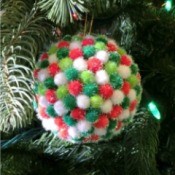 Making a Pom Pom Christmas OrnamentThis video shows you the simple steps to making a Christmas ornament with pom poms.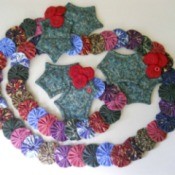 Yo Yo Christmas GarlandThis video leads you though the steps to making a yo yo garland.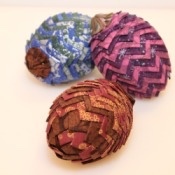 Fabric Pinecone DecorationsThese Christmas pinecone decorations are a cute way to use up fabric scraps. Learn how to make them in this short video.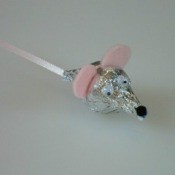 Hershey's Kiss MiceThese cute little mice are easy to make and are a perfect little gift for someone special!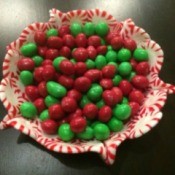 Peppermint Candy BowlsUse this festive candy bowl as a colorful centerpiece for your holiday table or give it as a gift with your own sweet treats. Learn how to make it in this short video.


Recent
Questions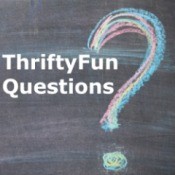 Finding a Christmas Charity?Its 3 days before Christmas and I have no money to get my son anything for Christmas. I have reached out to many of the agencies who offer Christmas donations to low income families, but I am past the application deadline or they simply do not have anymore toys. Does anyone know where else I can apply this late? We don't even have a tree.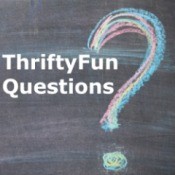 Using Partially Burned Out Strands of Christmas Lights?I have a long strand of mini lights with the middle third of the strand burnt out (blackened bulbs). There are too many to fix. Is it unsafe to go ahead and use the strand (just bury the blackened section out of sight in the tree)?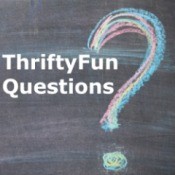 West Virginia Christmas Charities?How can I get help with Christmas for my 3 kids?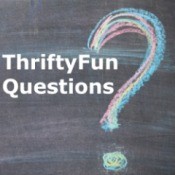 LED Pre-lit Christmas Tree Lights Not Working?I have been trying to troubleshoot our Home Accents 7.5ft pre-lit LED Christmas tree and need some help. We have had the tree for two seasons without any issues. The contacts between the sections is through the 'trunk ' of the tree and all seems to be OK and lock firmly and smoothly in place.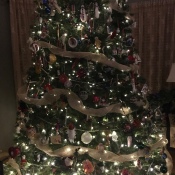 Repairing Dim Lights on a Pre-lit Christmas Tree?Our five year old, 10 ft Christmas tree's lights are about half the brightness they were last year. The bottom section is brighter than the rest of the tree, but overall the whole tree is dim. We contacted the company we bought the tree from and they suggested the transformer was going. We replaced the transformer, but they are still overall dim.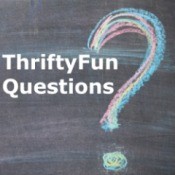 Using a Balsam Hill Christmas Tree Without the Remote?Can my pre-lit Balsam Hill Christmas tree work without the remote? Can I just somehow plug it into the wall and not worry about color changing and bypass the remote some? If so how? I lost mine and can't afford to order/buy one and I am stuck with a pretty tree with no lights.


Browse
Published by ThriftyFun.
© 1997-2020 by Cumuli, Inc. All Rights Reserved.
https://www.myfrugalchristmas.com/