Featured
Videos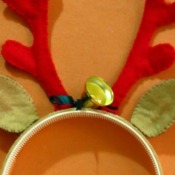 Christmas Reindeer HeadbandMake these adorable Christmas headbands for a festive air to any holiday party. Learn how to make them in this short video.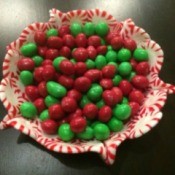 Peppermint Candy BowlsUse this festive candy bowl as a colorful centerpiece for your holiday table or give it as a gift with your own sweet treats. Learn how to make it in this short video.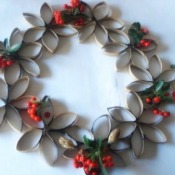 Cardboard Tube WreathCreate this beautiful Christmas wreath from paper towel or toilet paper tubes. Learn how to make it in this short video.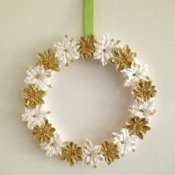 Paper Poinsettias WreathThis paper wreath with poinsettias is a beautiful way to celebrate the holidays. Find out how to make it in this short video.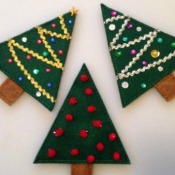 Felt Christmas Tree Treat HoldersCreate these cute decorated tree shaped treat holders from felt. Learn how to make them in this short video.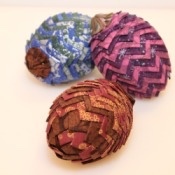 Fabric Pinecone DecorationsThese Christmas pinecone decorations are a cute way to use up fabric scraps. Learn how to make them in this short video.


Recent
Questions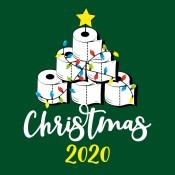 Brainstorm: 2020 Christmas Card Greeting Ideas?What are your Christmas card message ideas for 2020?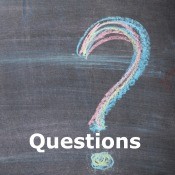 LED Lights on Christmas Tree Not Working?I have a four year old pre lit Christmas tree. In the top section (3rd) some of the lights are not working, while others do. I followed the cord from the plug and they seem to split off with one side working the other not. I also did a current check and there is power running through the side with the non functioning lights.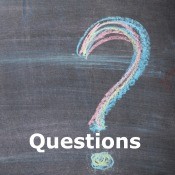 Looking for Christmas Help In New Jersey?I am currently a single mother of 5. Unexpectedly I found out as I was giving birth on November 2nd that I was having twin boys. i am currently out of work and would love to give my kids a decent Christmas. The other 3 are girls, ages 7, 11, and 13. If anyone knows somewhere that will help in Cumberland County, NJ, please let me know ASAP.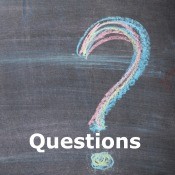 One Row of Christmas Tree Lights Not Working?My tree has one row where the lights don't work. I bought the light keeper pro and checked the connection. Four strands have a steady beep, but the other strands don't. I have tired taking out one of the already lit bulbs and putting it in the one that doesn't work but nothing.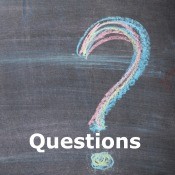 Vacuum Plugged into Outlet with Christmas Tree Blew Lights?I plugged my vacuum into my pre-lit Christmas tree outlet and every last light bulb on my tree is blown. Is there anything I can do?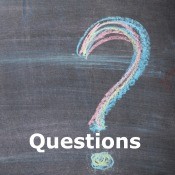 Repairing a Pre-lit Christmas Tree?We just got a 9 ft Christmas tree (National Tree Company) that has 4 sections and 10 different light settings. The 3 section is out of sync with the other 3 sections. When it is white the others are colored and vice versa. Is there any way to sync them?


Browse
Published by ThriftyFun.
© 1997-2021 by Cumuli, Inc. All Rights Reserved.
https://www.myfrugalchristmas.com/