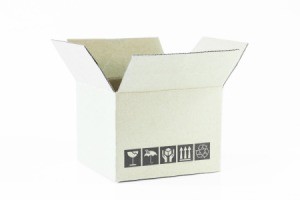 I have a daughter and son-in-law living overseas and need gift ideas for Christmas that don't weigh too much. These could include novelty, fun ideas from the good old USA, and also nice gift ideas. The first couple boxes were easy, we called them our 'Weightless Gift Projects", and the whole family participated. It's getting harder to think of things.
Thank you.
Frenchmom
Answers

Linda L.
Bronze Tip Medal for All Time! 64 Tips
November 6, 2004
0

found this helpful
How about gift cards to companies that will ship overseas that they might like, and that have web-sites to order from. A digital camera if they don't have one, or web-cam might be super gifts, too.

November 27, 2004
0

found this helpful
My mother is on a limited income and so I try to send her goodie boxes once in a while and I learned real quick what to send and what NOT to send. (Beacause it added too much weight)
If they are overseas, maybe there are food items they cannot get over there.
I send things like Pop Tarts, Top Ramen, Kool-Aid, etc.
By Guest Gia (Guest Post)
March 12, 2005
0

found this helpful
Travel size toiletries, sunblock, a magazine or two, sugar free items (can't believe the sugarfree candy they have out now: chocolate Kisses, Reeces Peanut Butter Cups, etc. I found them at Target and I'm sure other stores have them as well.), powder seasoning packets from that Louisiana chef guy Paul Pro-something (see in grocery stores), herbal teas, coffee in tea bags, low sodium soy sauce comes in smaller bottles and hot sauce (in red and green), stickers for kids, mini stapler that refill with standard size staples (found in Walmart)...very cute!, Post-its notes in fun colors or novelty design, highlighter markers and permeant markers (Sharpies) in different colors and sizes, printout personal ("business") cards for the kids or anyone else in the family (they have fun and cute (cartoons, flowers, etc.) ones in catalogs and I'm sure they have nice selection at the printers too)
You can put all the small items in these reusable plastic containser w/ lids that come in packs of 3s for I think less than a $1.
Looking forward to other suggestions coz I have family overseas as well.
By jojo (Guest Post)
August 26, 2005
0

found this helpful
For xmas this year I bought fancy wool @$1 per ball at a dollar store and knit each of my nieces beautiful scarves. At another dollar store I bought them each a pair of toe-socks to co-ordinate with their scarf. Each prezzie cost around $7 each and the scarves look very expensive. I even had a few friends from work pay me to knit some for them! They won't weigh much and won't cost too much to post. Personal presents made well in advance of xmas!
Read More

Answers