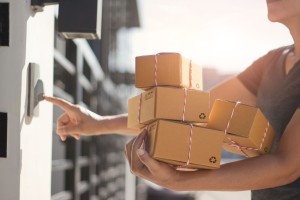 Due to the current state of things, more people will be staying put this holiday season rather than traveling to see family. If you do not usually ship gifts, you may want to consider it this year. The post office offers priority flat rate boxes that only cost $8-20 depending on the size of the box. The great thing about these boxes is that weight doesn't matter as long as it is under 70lbs.
The priority boxes are free and you can even order them to be sent to you. You can even prepay the postage with a forever prepaid priority flat rate box.
This would be a great way to avoid the lines at the post office and stay safe. USPS allows you to schedule pick up for these boxes. It should be noted that these boxes are only for domestic mailing. If you want to ship internationally, they do have other options but the price is much higher.
With this in mind, it might help you plan for your gifts this year. Plan on sending your boxes early to make sure they get there in time for Christmas.