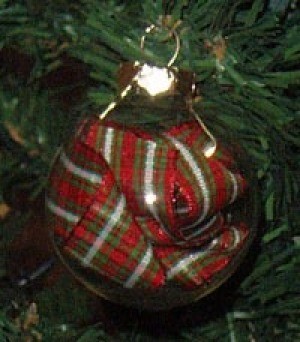 These ornaments are a simple, but elegant way to dress up your tree. They also make great keepsake gifts for friends and family. You can make the ornaments with your family, too. However, for younger children, you may want to find clear plastic ornaments rather than glass for safety. Still, you can paint them, use etching powder, or fill them with just about anything.
Ingredients:
Glass ornaments (found at your local craft store)
Ribbon
Decorative items: ribbon, paint, glitter glue, beads, sequins, glass etching powder, birdseed, feathers, potpourri, and more'
Instructions for filled ornaments:
Carefully remove the glass top off the ornament. Make sure that there are no sharp edges of rough glass on the lip of the ornament. Fill the ornament with your favorite filling. For the example, you can take about a foot of curled gift ribbon or fabric ribbon and push in through the top. Shake the ornament to allow the ribbon to spread out. Carefully replace the top. Take about 6 inches of ribbon and loop it through the top to use in hanging the ornament on the tree. Make sure that anything you use to fill the ornament is light, as the glass may break if it is too heavy.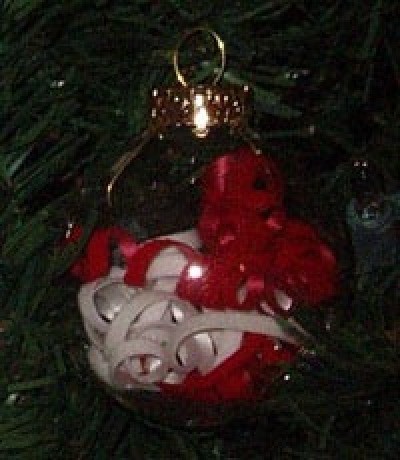 Instructions to decorate outside of ornament:
If you are painting on glass, remember that regular acrylic paints will not adhere as well to glass. On the example, a glitter glue pen was used to paint Christmas trees on the outside. There is no need to remove the top unless you are going to paint all of the glass. You can even use a craft glue to adhere items to the outside of the glass.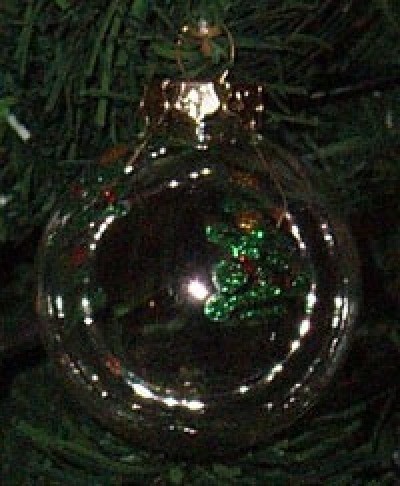 Comments

Carrie
Bronze Feedback Medal for All Time! 174 Feedbacks
December 19, 20050 found this helpful
M&M&M&M&M&MS!

Stacey Silva
Silver Feedback Medal for All Time! 453 Feedbacks
December 20, 20050 found this helpful
Cool, I like those a lot!