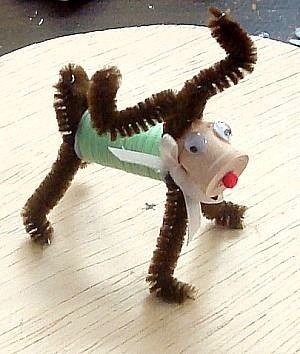 These are adorable to hang on your tree or attach to packages. Can also stand on a holiday scene table.
Approximate Time: 15 minutes
Supplies:
2 pieces brown or tan pipecleaners
2 wiggly eyes 5mm
thin ribbon, enough to make a bow
small spool of thread
1 wooden spool 1/2 x 1/2 inch
1 red pompom 3mm
hot glue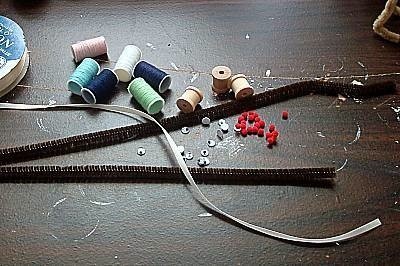 Instructions:
Cut one of the pipecleaners into an 8" piece and the other into 2 pieces, 4" each.
Choose a color spool. You can pick these up by the bag in craft areas of dept stores.
Slide the two 4" pieces of pipecleaner through the spool and shape into legs with feet as shown in pic.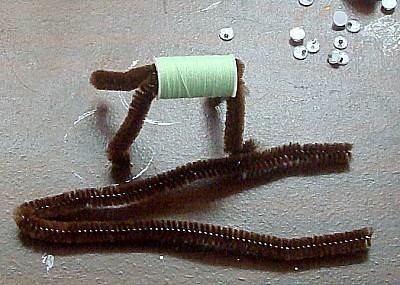 Fold the 8" piece in half and slide through spool leaving enough of the folded end sticking out of the spool to make a tail. Shape the other 2 ends into antlers. Put a squeeze of hot glue into each side so the pipecleaners don't move.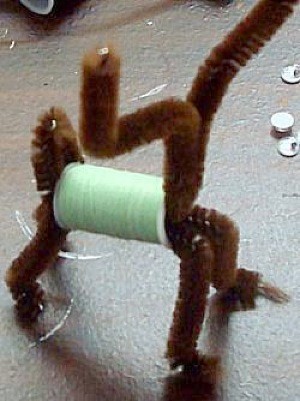 Glue a pompom to the hole of the spool for a nose. Glue the 2 eyes to one side of the spool as shown. Glue the spool to the base of the antlers. Make a bow from the ribbon and attach to the side of the neck.
Reshape the pipecleaners if needed. Hang on tree or attach to gift packages. Make several in different thread colors and sit on a shelf. To hang, pull some of the thread and make a loop.
By Myst from Muncie, IN
Comments
Read More

Comments