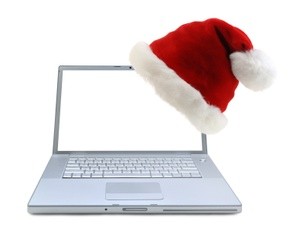 Easy Computer Christmas Gifts
Why not try something different for Christmas this year? Why not make this your very own make it yourself Christmas. There are several different things that you can make on your computer that will be lasting gifts for your friends and family, and they will know that you took the time to really give of yourself. I am going to try and include gifts that an adult can make and gifts that children with a little computer knowledge can make by themselves. With times what they are and believe me I know times are tough, these could be wonderful gifts that will teach more about the true meaning of Christmas. If you get started now, you should be able to complete these in now time at all and have the satisfaction of knowing that your ready for Christmas early.
Recipes
Why not write down all of your favorite recipes for a new bride or grandma's favorites for all the nieces and nephews. You can include all those great family pictures of grandma or your son when he was little. Google recipe cards on the Internet and you will find that there are many that you can download and print. Copy the recipes on to the card and punch a hole in the corner and you have a flip-able recipe book.
Bookmarks
For those book lovers in the family you can make bookmarks. Google bookmarks and you will find lots that you can copy and print. This would be an easy craft for young children to make for their parents or friends. Have them mount the bookmarks on colored construction paper and the let them have at it with glue and glitter or ribbons and lace.
Calling Cards
Children's calling cards are all the rage right now. Back in the day people would leave these at a home where they were visiting. Find a template for business cards on the Internet compatible with your word processor. If you have Microsoft Publisher on your computer you are all set. On the Internet there are many free sites to get you started with a cute graphic. Google free Disney graphics and you will find a bunch.
Stationary
Stationary is another great gift to give children the love of writing letters. To make it easy on myself and because printing on odd size sheets of paper can be difficult, I just make stationary on 81/2 by 11 inch paper. I use colored paper, which can be bought at Walmart cheaply. I put a graphic centered in the middle of the page and the underneath I print their name, address. Phone number and email. This gives a child a sense of pride when witting to their grandparents or a pen pal. I have also decorated these with dried flowers stickers and pictures that I scanned and used as a graphic. They don't have a pen pal? Hook them up with a cousin or relative out of state. It is real fun waiting for a letter to arrive in the mailbox opposed to instant gratification of an instant message.
Life Story
If you are a grand parent reading this why not write out a story from your childhood. This is a gift that will endure. If for a young child use small simple sentences. You probably could write the whole story in 10 sentences and then use pictures from your past to put above them. Or write them an original story. Print the story with your printer put on Landscape and there will be plenty of room to put in pictures. You can also put in a column down the center that will divide the pages for you. Make sure that you make it so that the lines are printable so you have a line on which to cut your book apart. You can then laminate it with clear contact paper to make it more durable for children. You could also make out a family tree using the child at the top and work their way down. Don't forget to add birth dates and other information this could be the beginning of a love of genealogy. Not to mention a family heirloom. This is also a gift that a teenager could make with a little help with the information. Some genealogy websites also have trees that you can print out and then fill in, if your child is not artistically inclined.
Lego Plans
On the Lego website, you can find directions for building all sorts of different things with Lego's why not print these out and put them in a three ring binder so that your young architect can have new things to build with his Lego's.
Calendars
Calendars are also a great gift especially if you turn your kids loose with a digital camera. Let the kids take the pictures and you put them together in a great family calendar.
Coloring Books
Homemade color books are another great idea for kid to kid Christmas gifts. Just print out lots of coloring pages and put into a three ring binder. Even the smallest child can be taught to print out pages.
Hope this helps with your Christmas!