It never seems to fail that I end up having an extra guest or two (sometimes more) for Christmas dinner. This is when we open gifts, also. I try to keep something on hand that I can give them as a gift without them thinking they were forgotten. Most people have come to expect a handmade gift from me.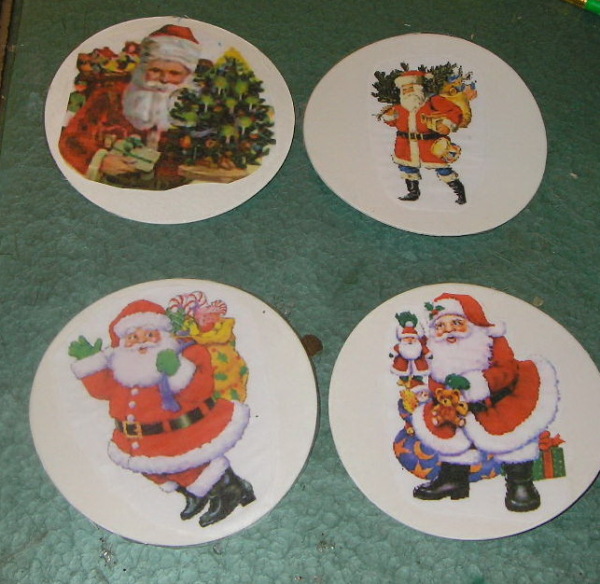 These easy to make coasters make a darling gift all wrapped up in Christmas wrap with a dainty bow on top. They are so versatile, the images can be anything from vintage to modern. It doesn't matter what the theme, as long as it is handmade. Makeup some extras for those in-laws, neighbors, or friends at work that seem to have everything. When they use them they will think of you and the wonderful times you have had together.
Approximate Time: 20 minutes
Supplies:
4 white cardboard coasters
4 images that complement each other
1/4 yard clear Contac paper
scissors
white glue
pencil
iron
old towel
Instructions:

Now your coasters are finished and ready for use. For an extra special gift tie them up with a cute jute string and attach a card.
Tip: I like to pick different topics and find clip art or images that fit together. You may wish to make more than four if a family is larger. Just uses a few more supplies.
By gem from VA
Read More

Comments