Gift Ideas for Coworkers?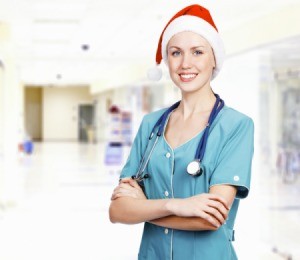 I need help with an inexpensive gift for the holidays for my staff at work. I am a manager at a healthcare facility and I have alot of staff both men and women.
Kate from Maryland
Answers
December 2, 2000
0

found this helpful
Best Answer
I think (if they celebrate Christmas, that is) that you can find inexpensive ornaments to give and if they are selected carefully each person will think of you when they are
trimming their tree year after year. Also calendars for the coming year are always handy.
Denise - New York
December 2, 2000
0

found this helpful
Best Answer
Baked good or food items (snack items) are always good for the work setting. Think about something that will make the workplace nicer for them.
Vera - Denver, CO
By (Guest Post)
October 21, 2005
0

found this helpful
Best Answer
I've had the same problem, and often as many as 25 employess. . Our microwave croaked one year, so I bought an inexpensive microwave for the whole crew to use - breakfast, lunch, and snacks every day! I've also stocked the breakroom w/drinks and other snack foods that would last into the new year. You can find $2 or less holiday finger tip and kitchen towels - if you have guys their wives appreciate them. I've been able to find inexpensive wind chimes, desk top magnetic games (it's never affected productivity), traveling umbrellas, flashlights/penlights, all-in-one tools, even midget screwdrivers. I'm a PT, so those kinds of tools are esp useful for adjusting equip. Candles are nice, Holiday ornaments are nice, and if really strapped for cash, buy a box of glass ornaments, a glitter pen, and curling ribbon, put their name, your name or organization, and the year on the ornament, and use the curling ribbon for a hanger. I work hard to try and pick out whatever gift I give so that it matches the personality of the employee, esp since they are not real expensive - I like to believe that gives even an inexpensive gift a special touch.
October 21, 2005
0

found this helpful
Best Answer
I buy sets of ornaments and divide them up 1 per co-worker. I usually order from LTD commodities or ABC distributing.
By Linda. (Guest Post)
October 22, 2005
0

found this helpful
Best Answer
You can't go wrong with food. Make a huge batch or 2 of your favorite cookiesm ask at you grocery deli or a favorite restaurant to buy the number of small plastic to-go boxes, put a red doily and 6 cookies in each. Seal with a bit of tape and a stick on bow. No wrapping needed and who doesn't like cookies. P.S. You can also buy the containers (called clamshells) at rest. supplies or Smart and Final.
October 24, 2005
0

found this helpful
Best Answer
Please be aware that perhaps all of the employees do not celebrate Christmas! Maybe you can give them something non-holiday.
I was going to suggest picture frames from Tuesday Morning. Or coffee cups with little bags of candy and cookies and the whole thing wrapped up in colored cellophane.
On second thought, if everyone has the same mug and some of the people use them at work, it can get mighty confusing after a while.
By (Guest Post)
October 24, 2005
0

found this helpful
Best Answer
A couple of ideas that I did myself for co-workers and co-workers did for me.
I paint (I dabble but am not by any means an artist) and do some crafting so one year I did handpainted wooden ornaments. I think I paid 25-50 cents each for the plain wooden ornaments at a pre-holiday sale and had the paint. My friend who isn't artistic did some too. I like shading mine to add depth so they look more realistic but she didn't feel comfortable trying that since it was a little more involved. Instead, she painted hers to look more primitive (solid colors-more cartoonish) They looked terrific to!
I also did clay femo clay angels for a few special friends/coworkers. One of the top administative staff saw them and liked them so much she ordered 30 of them for gifts for her husband to give to his staff. These were comical looking little clay angels-trust me they were cute but not fancy but people really loved them. I think they were so ugly they were cute!
Another time I did femo covered BIC type pens and
memo pads (got a ream of neon multi-colored paper and took it to my local print shop where they cut the whole ream down for me into several post it sized memo pad size sheets and then glued the one side so the paper's tore off like a post it pad. It cost less than $15 for all supplies and labor for a pad and pen for 10 people) I then wrapped them in sets (like a bright orange and lime green memo pad with a matching pen) in clear cellophane corsage bags and tied them up with wild colored curling ribbon. I tried to make them in people's favorite colors. People LOVED them because they were so unique-no two were alike and of course nobody could steal your pens!
Another time I sewed everyone (women) totes. I inherited a cache of uphostery material samples from a friend who knew a sales rep for an uphostery manufacturer. Cost me nothing but time but if you had to buy material shop for bargains at the clearance tables at the fabric stores.
Also did 'snack attack" and "chocoholic delight" baskets for everyone one year. I got some small dollar store baskets, lined them with some red gingham napkin sized cloth (you could use nice fancy colored paper napkins), filled them with an assortment of small individually wrapped chocholate or snack treats (mini bags of cookies, candies, crackers, fresh fruits (like an apple or orange) can of soda or favorite coffee or tea etc. You get the idea...The baskets weren't that big so it didn't take much time to fil them and yet they looked stuffed with items. I think it cost me about $3 for each basket because I bought the supplies in bulk. Like you can get 24-30m 1 or 2 oz bags of chips for about $5 or $6, buy bags of candies like Hersheys' kisses for a couple of bucks etc.
Now I got two wonderful gifts last year that I loved. One co-worker went to the local farmers market where they also sell some kitchen crafts. She picked out each of us a bar of the most delicious smelling handmade soap. The soap was wrapped in beautiful ivory parchment paper and tied with a beautiful soft red silky ribbon. So-o-o elegant. Doesn't sound like much but it is still one of my all time favorite gifts and only cost about $2 each.
Another co-worker bought each of us the most beautiful fancy three inch high clear glass container-it's shaped somewhat like a fancy perfume bottle. Instead of a top this bottle had a small cork in it and the cork had a hole just big enough to get a plant cutting down into it. The jar was filled three quarters of the way with water and a miniature plant was rooted in the water. There was also a tiny (fake) silver charm on a fine wire around the neck of the bottle just to give it some pizazz. Just so elegant again...
Not sure the guys would appreciate these things but all the women who got them did. Hope you get some great low cost ideas.
December 8, 2006
1

found this helpful
Best Answer
---> How about a BASKET to hang on the wall behind their desk. I have on that hangs in my kitchen & I put my bills & mail in it.
---> Go to art shows in your area, you'll get tons of ideas, and BUY LOCALLY. the local artists depend on you!
---> A small dry erase board to hand above their desk. (for notes to themselves) They could use this at work, OR hang it on the fridge like I do for shopping lists.
---> A box of multi-occasion greeting cards. This is so handy to keep in their drawer for anytime they'd need one!
---> A set of colored Gel Pens.
---> Flip Desk Calendars that have JOKES on each day. This way they can have fun retelling the jokes to coworkers!
---> Tasty flavored Tea & a beautiful Mug.
---> A super large desk calendar, or a desk liner with paper to doodle on or keep write quick phone numbers on, or anything that will organize their desk.
---> Small frames for pictures of their familles at work.
---> For the whole crew: Everyone loves gourmet coffee & Tea!
---> Give them an ice cream party on their lunch break.
*** We had a boss that I'll never forget, He went to a bunch of seminars to learn ways to increase productivity & moral. (we worked in a parts warehouse at Boeing)
He did the coolest thing: He gave a themed lunch break "Party" for us every month. One month, an ice cream party, In October we voted on the coolest pumpkin that people brought in. Once we had a potluck. One month he rented a popcorn machine. You wouldn't believe just how much we looked forward to this each month! Amazing what you can do in just a half hour lunch break. I'll tell you what, we worked our tails off for this man!
December 11, 2008
0

found this helpful
Best Answer
Because of the ideas I got from the previous posts, I decided for christmas I will be giving all my co-workers mixed nut and chocolate kisses holiday bags with nut crackers. Plus, an Anita Baker, Christmas Fantasy cd (I looove that cd, the best holiday cd). That way on christmas they can think of me lol.
I'm a member of a music club so I got the cds cheap with free shipping. Also, I have confirmed all my coworkers celebrate Christmas and have no nut allergies without "spilling the beans".
December 12, 2014
0

found this helpful
Best Answer
This year I am giving my coworkers a Happy New Year glass from Party City filled with Hershey Kisses and a fortune cookie on top. This way they are guaranteed a kiss on New Years and a prediction for 2015!
Answer

this Question
My husband has 15 to 20 managers that he oversees and I'd really like to do something for them for Christmas. I don't know all their names, much less what they like (and neither would my husband). The plan was to do a box/tin etc. of cookies or a gift in a jar.
After reading around, a lot of people don't like the idea of getting homemade food from somebody they're not close to. People are different these days! Anyway, do you have any cheap ideas. They are mostly men. I'm not willing to spend more than a couple of dollars and cookies are all I can think of! Thanks in advance!
Danielle from Burlington, IA
December 24, 2008
0

found this helpful
Best Answer
Myself, I'd rather receive a plate of homemade cookies or homemade candy or flavored instant coffee or teas.
My husband, from work has received a nice mini flashlight. On another occasion, a mini screwdriver set.
Once when helping a pal from church do a home chore, the man wasn't able to do alone, he gave us a bottle of wine. Since we're not drinkers, it made a nice gift to re-gift.
Published by ThriftyFun.
© 1997-2020 by Cumuli, Inc. All Rights Reserved.
https://www.myfrugalchristmas.com/tf000353.tip.html