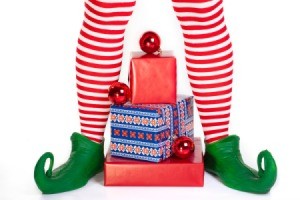 Every Halloween our neighborhood does a game called "We've been Boo-ed" where someone unknown leaves a gift at your door and you have to post a sign saying "We've been Boo-ed" and then pass along the game to 2 other households without them knowing. I know there is a similar game for Christmas time but I can not find it online. If anyone knows, please let me know. Thanks
Stacey from Mt. Zion, IL
Answers
By Lauren (Guest Post)
November 24, 2007
0

found this helpful
Best Answer
You have been Elfed!
Santa's little helper has come to town,
To leave these goodies you have found.
If you wish to have the best season of all
You must help this "Elf" with his call.
First, post this Elf where it can be seen
And leave it there till Christmas Eve.
Then other visiting Elves will pass on their way.
Be sure to participate, it will bring joy to your day..
Second, make two treats,
Two Elves, and
Two notes like this.
Just one day, is all you've got
So go ahead and give it a shot.
Leave the treats where they Elf has not gone
By the light of the moon, deliver to their home.
Hide behind a bush, a car even a tree
The surprise & joy on their face you are sure to see.
Now you've been blessed with yuletide cheer.
You'll feel it throughout the New Year.
Alas another Christmas Tradition is sure to have begun.
Thanks for sharing in this Christmas fun.
And last but not least, enjoy the season.
For all of the right reasons.
Happy Holidays!

October 21, 2009
0

found this helpful
Best Answer
Halloween Game
You have been BOO'D!
The air is cool, the season fall.
Soon Halloween will came to all.
Ghosts and goblins, spooks galore.
Tricky witchesat your door.
The spooks are after things to do.
A spook, in fact, brought this "BOO" to you!
The excitement comes when friends like you,
Copy this note and make it two.
We'll all have smiles upon our faces.
No one will know who has "BOO'ed"
Who's places!
Just two short days to work your spell,
Keep it secret, hide it well.
Please join the fun, the season's here.
So spread the BOO's and Halloween cheer.
Please keep it going by following these directions:
1. Enjoy your treat.
2. Place the BOO sign on your front door or visible
window.
3. Within 2 days, make two treats, two copies of this not, and two BOO signs.
4. Secretly deliver the 2 friends without a BOO.
5. Keep an eye on nearby front doors to see how far and fast it spreads by Halloween.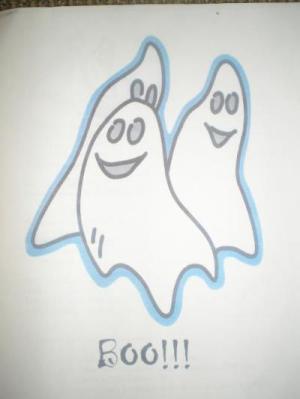 November 16, 2006
0

found this helpful
Couldn't it just work similarly with a different slogan? Ie, leave the gift(s) and a notice that says something like 'Wev'e been blessed?"
Ellie.
By sajaa (Guest Post)
October 25, 2007
0

found this helpful
I've been looking for that game too. I saw it once in Family Fun magazine years ago. It was called something like You've been claused, and there was a little poem that went with it. I would love to have that poem, it was both cute and instructional.

January 1, 2008
0

found this helpful
Great idea to elf someone! We started this in the office this year and everyone kept trying to figure out who the elves were!
By (Guest Post)
December 2, 2008
0

found this helpful
There is also one for Valentines St Patrick and Easter. I do this at our school and have a a blast.
dvollmer10 AT att.net Enjoy
By Heather (Guest Post)
January 5, 2009
0

found this helpful
Where can I find this for Valentine's Day? I love this idea!
Answer

this Question