I'm new to this, but I need some help. I am making a Christmas card this year, but am stumped with what the caption should be. So far for the front, I was thinking of putting, "Merry Christmas to YOU!" and I just can't quite get the inside right.
For now I just have "Wishing for you, all the things that make Christmas grrreat too!" I don`t think that will work though, not sure if it feels right. I would really appreciate any suggestions. Thank you.

By Melissa from Port Perry, ON

Answers:
Caption Ideas for Christmas Cards
I think it would be really cute to simply leave the outside with no writing and just the picture of your poochie and his/her paw and then on the inside write, "Merry Christmas and a Pawsperous New Year to You!" ;-) (05/12/2010)

By Deeli
Caption Ideas for Christmas Cards
Outside: Have You been naughty or nice?
Inside: Either way, this Santa Paws is wishing you a Grreat Christmas and a Howling Good New Year. (05/13/2010)

By Mary Lou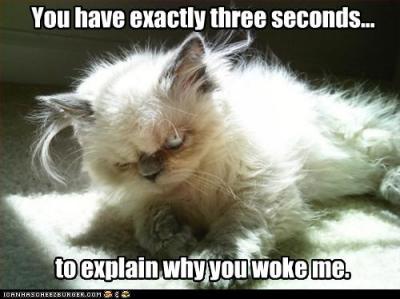 Caption Ideas for Christmas Cards
That's weird, This isn't the full picture, not sure what happened. The full picture shows more of my dog Logan's body. Anyway, yes Suntydt, the pic of the dog is on the front of the card.
Thanks Deeli, I like that idea!
Wow thriftmeg, that's a great idea too!
This is gonna be a tough one now! LOL
Here's another version of my card, before I decided to start fresh, hope it shows up! I used this as my picture card this past Christmas. Disregard the back border! (05/13/2010)

By Melissa