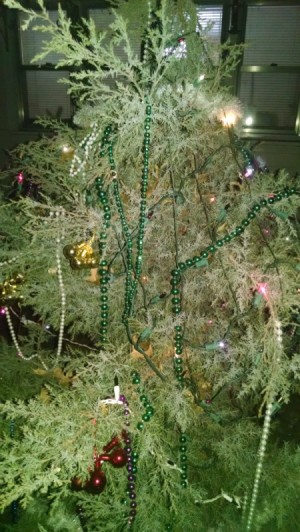 Christmas means a lot of different things to different people. One Christmas, my husband and I were really down on our luck, but I am a firm believer in things happen for a reason. I also believe that Christmas isn't about charge cards and buying and material things.
We were sitting at the table and my husband and I were talking to the boys and they asked if we were going to put a tree up this year. I told them money was real tight but we would see what we could do. My husband asked them to make a list of what they wanted for Christmas and something they remember from their childhood.
The next morning, the boys handed us the list and headed out to do chores. My husband and I read the list and began to laugh. You see, their gifts would be something we already had. Our oldest said he remembers riding his bike and jumping the culverts and losing his wheel and tire in the air. Our youngest remembers taking all the graphics off his used bike and redoing it and making it his own. He wants paint to redo his bike and also wants to redo his brother's bike so he will redo both. In the garage, there is a wheel and tire and paint and tape. It has been there waiting just in case the time came when it might be needed.
That night about midnight, we heard a noise and saw some light so we got up to check. Our boys solved our tree problem. We have a little evergreen tree out in front of the house and they took the lights and garland and dressed that tree up nice. I think that is the best that tree ever looked. In case you are wondering, my oldest son did get my youngest son a gift, a furry little rabbit.