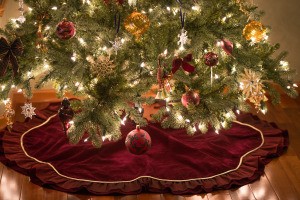 Every year, we would have Christmas at my mom's house. My family is only me, my mom and grandma, so every year a handful of friends would come celebrate with us. Every Christmas, everyone would stress over who is getting who what. I always thought it was funny because really we were all fighting because we want to give more and more.
Anyways when my mom got diagnosed with cancer, we had one last Christmas. It was me, my mom, and grandma only. I told them "let's not do presents." My mom wanted to still do Christmas for my grandma and me, but she didn't want anything because she wouldn't have time to enjoy it.
We all decided we all are having a no present Christmas. Honestly presents were the last thing on our minds.
As sad as it was that Christmas was the best Christmas. Just the three of us together. I learned that the presents isn't what makes Christmas, it's truly just being with the people you love the most. That is the best Christmas present. Thank you for letting me share.