Don't spend money on those fancy curly ribbon cascades. Make your own!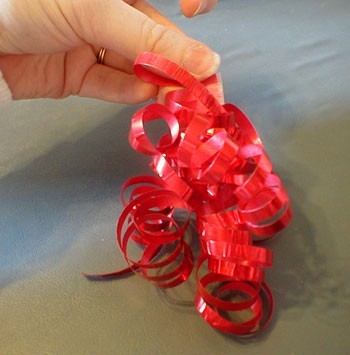 Lay a piece of wide Scotch tape on your work surface. Place the end of the curly ribbon on the tape at the edge, about halfway down. Cut the curly ribbon to the desired length.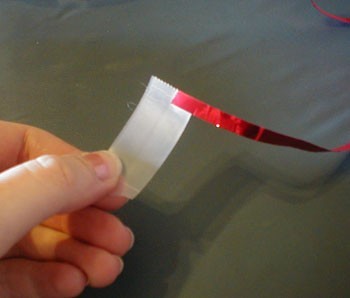 Repeat until the tape is filled across. Fold the top down over the ends of the curly ribbon.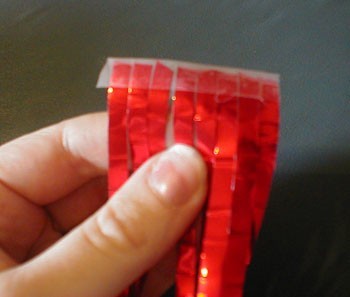 Curl with scissors. Voila! Your own curly ribbon cascade at a fraction of the cost!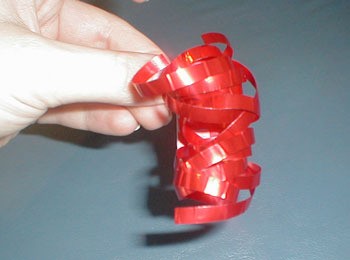 Longer lengths of ribbon will yield a more "cascading" cascade and short lengths will yield a tighter, curlier adornment.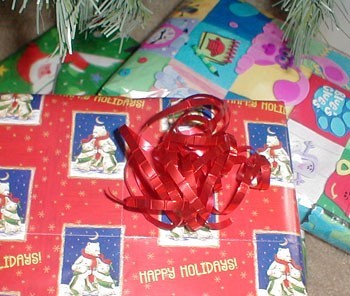 By Camilla from Atchison, KS